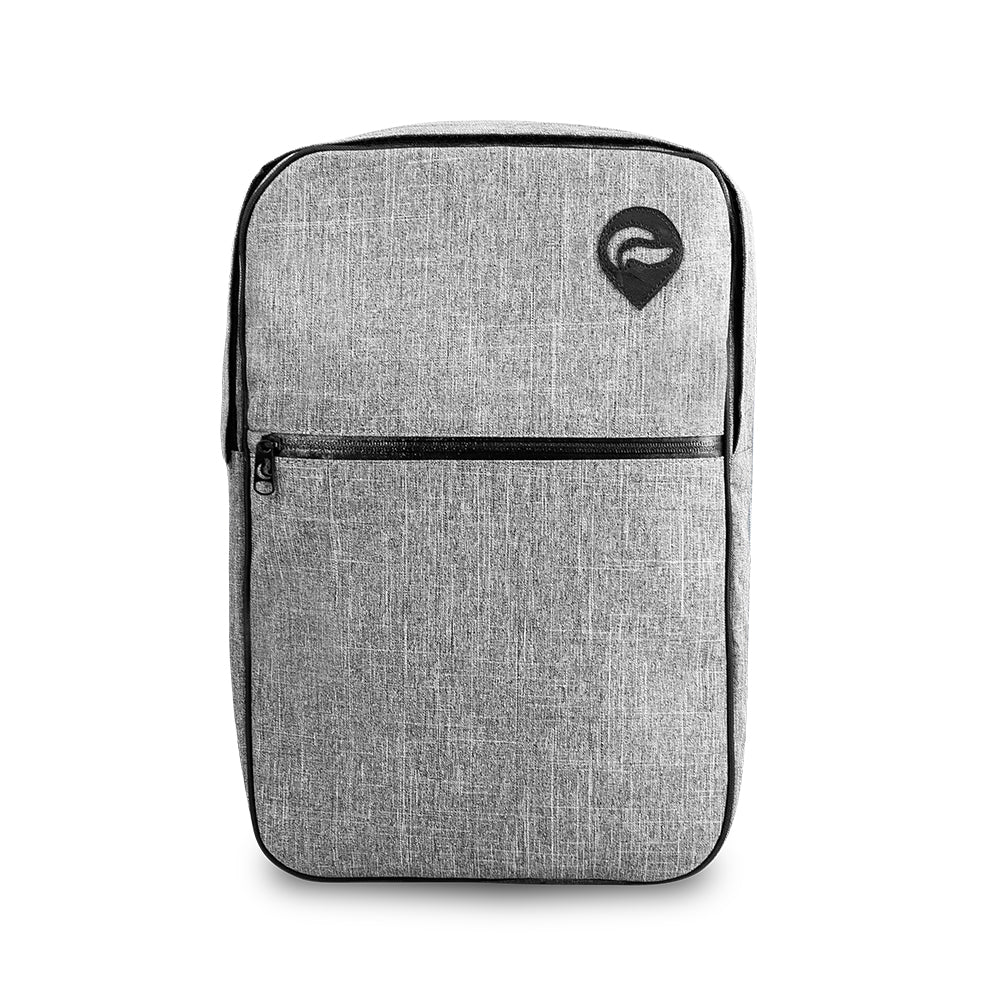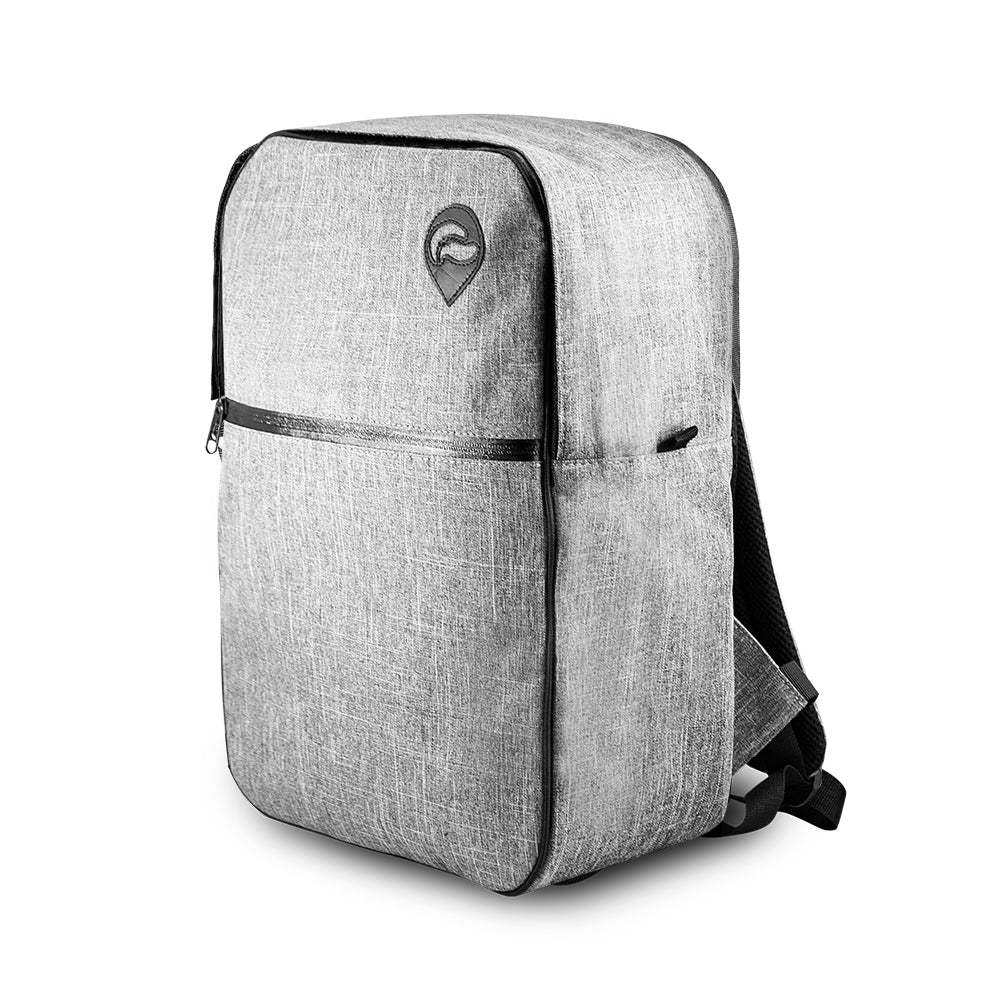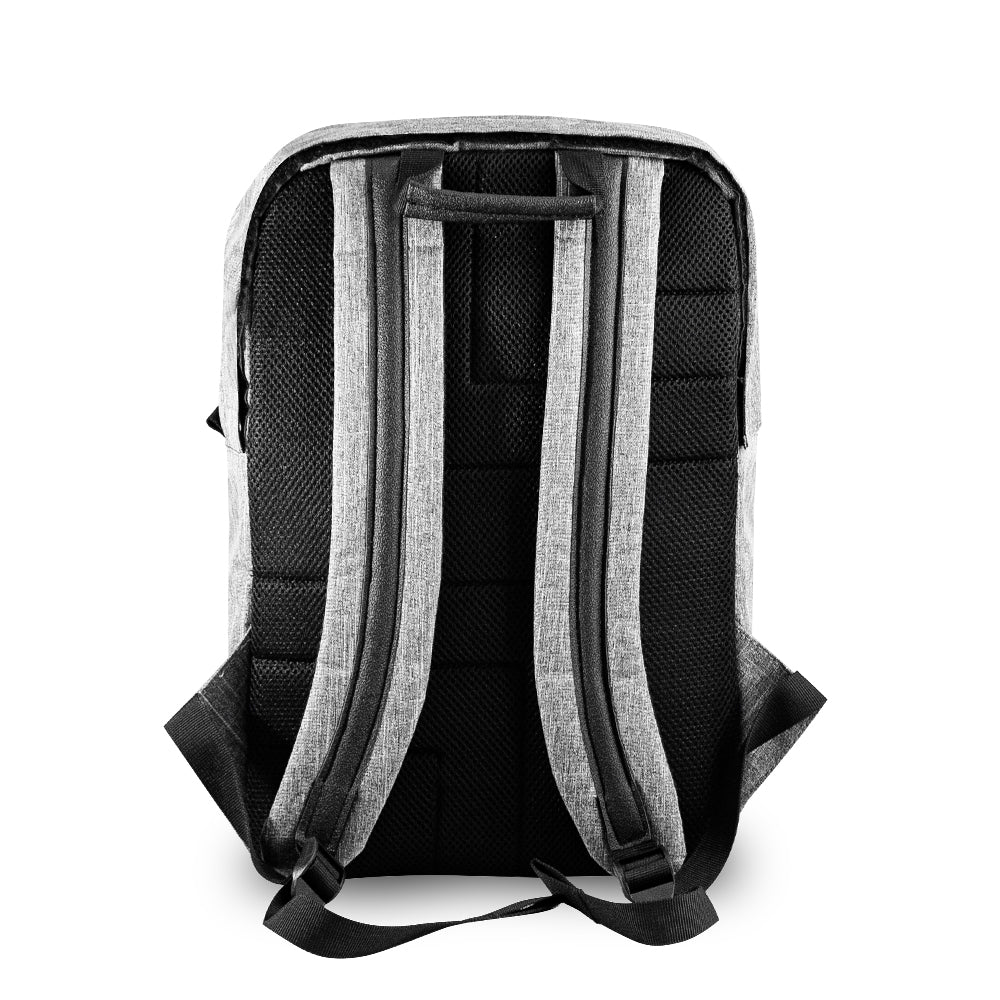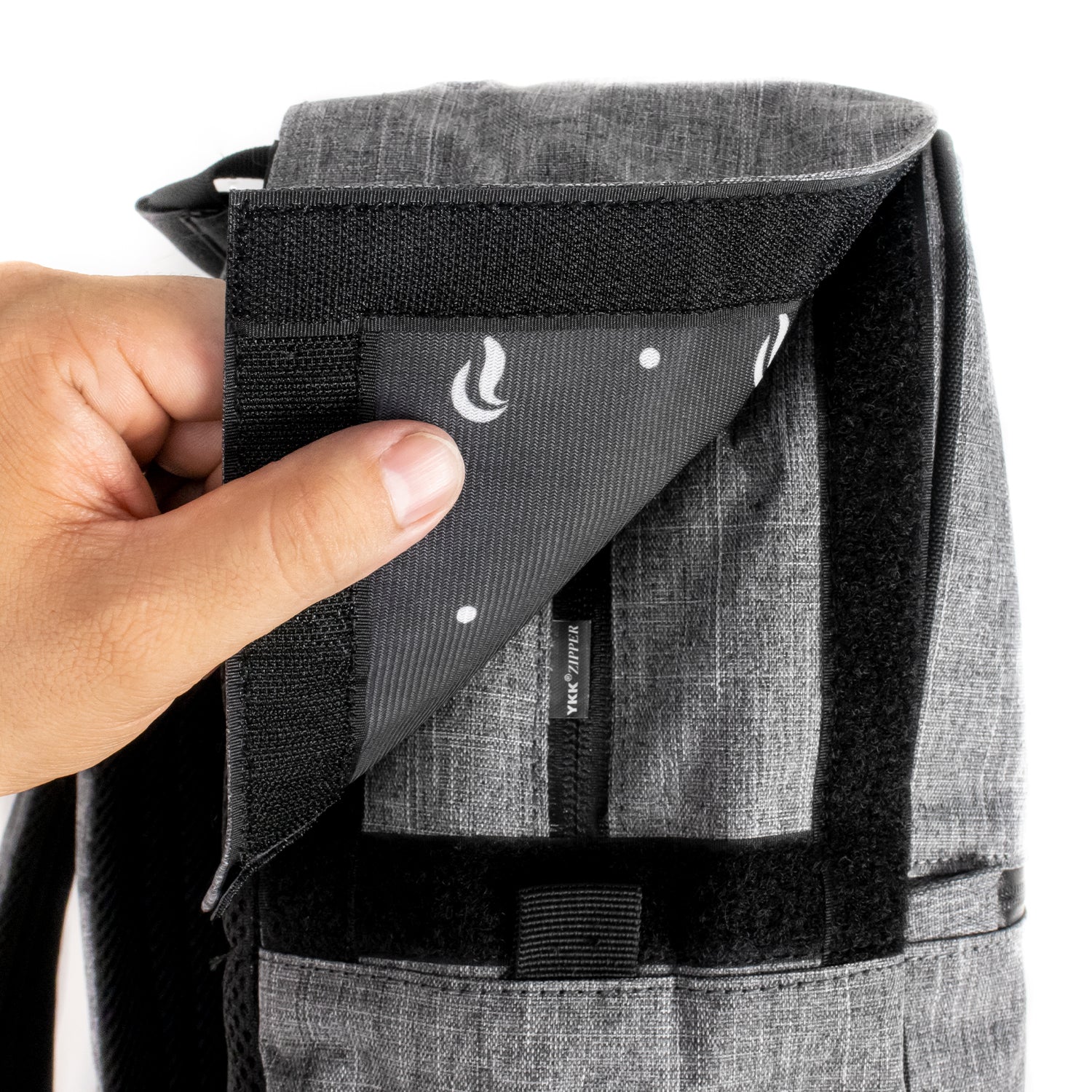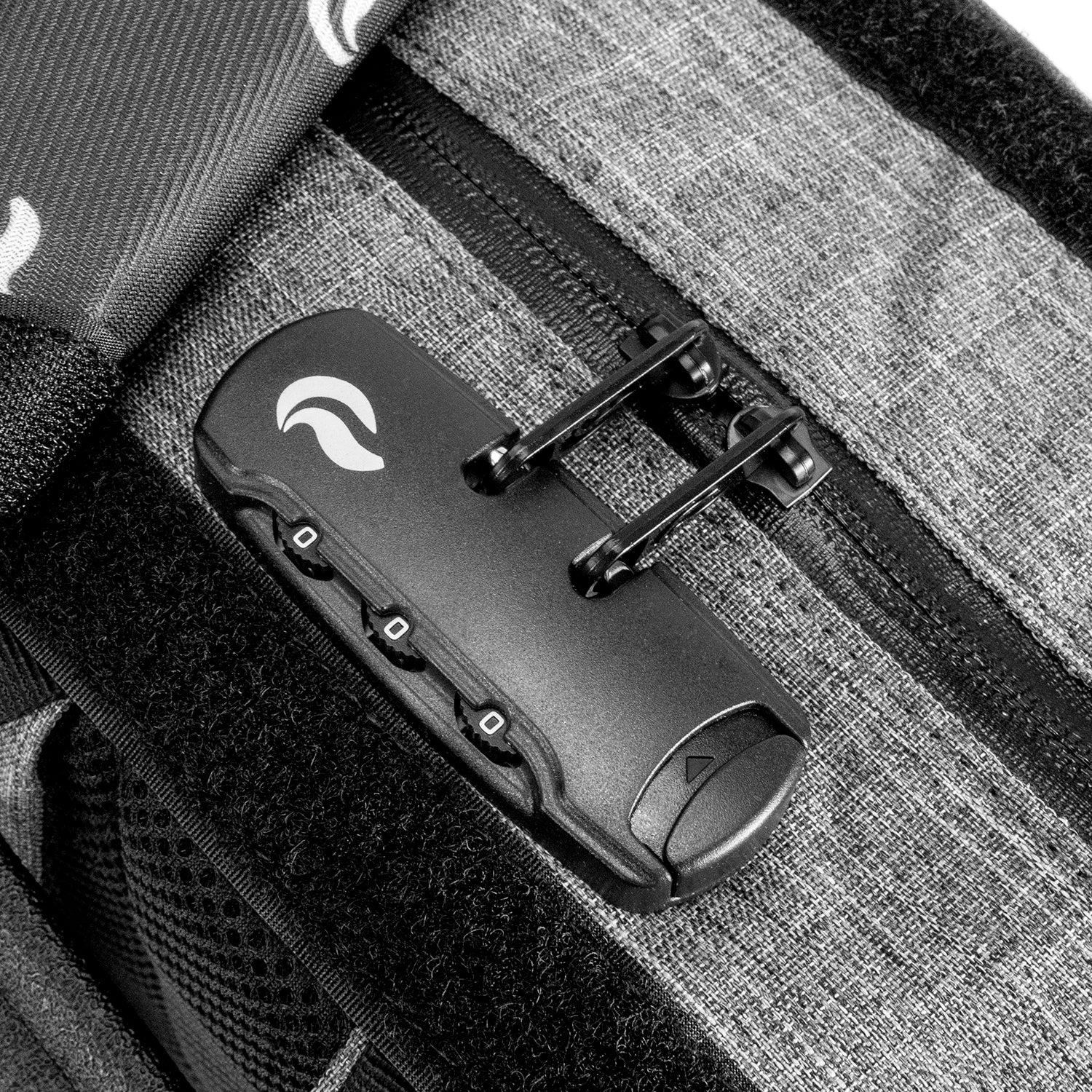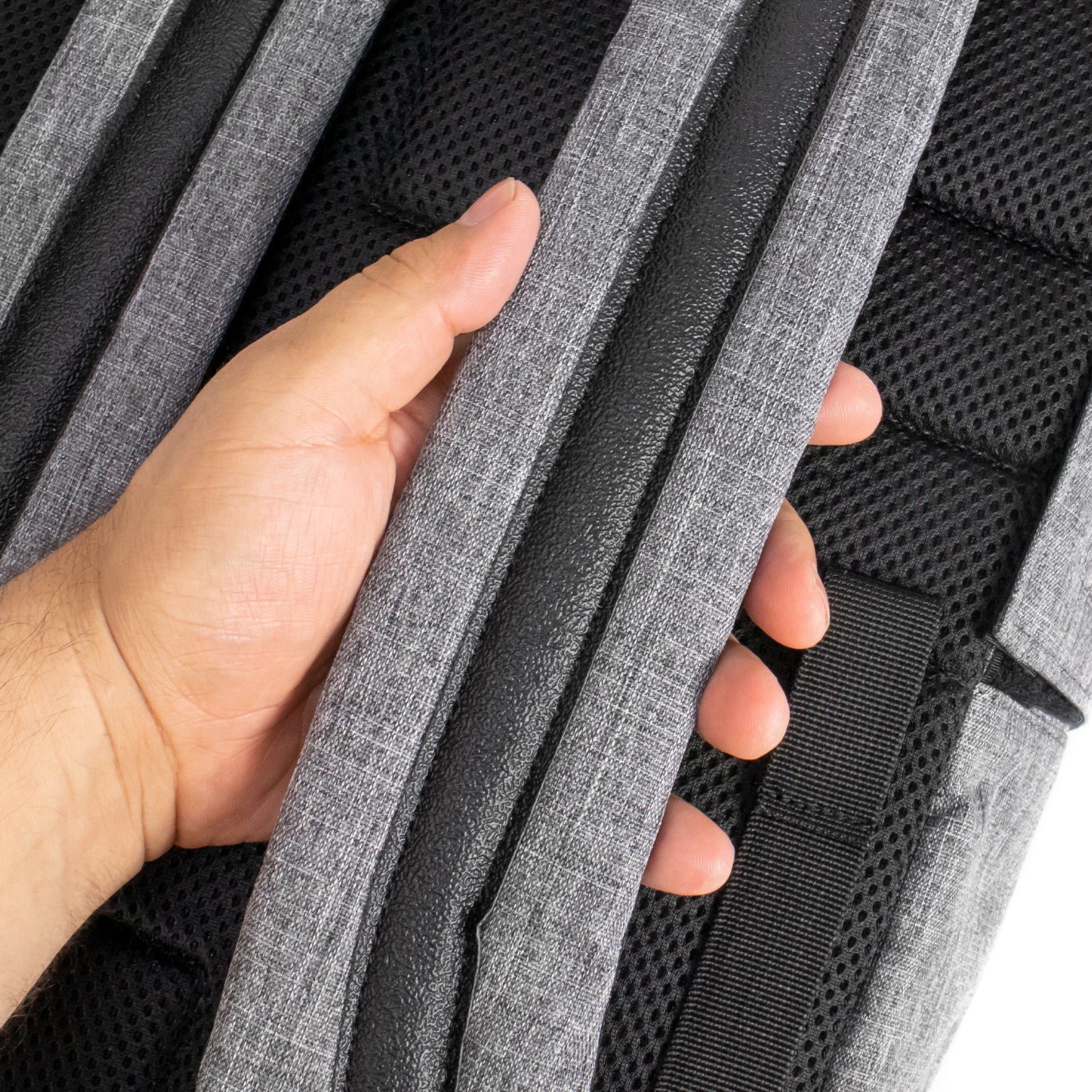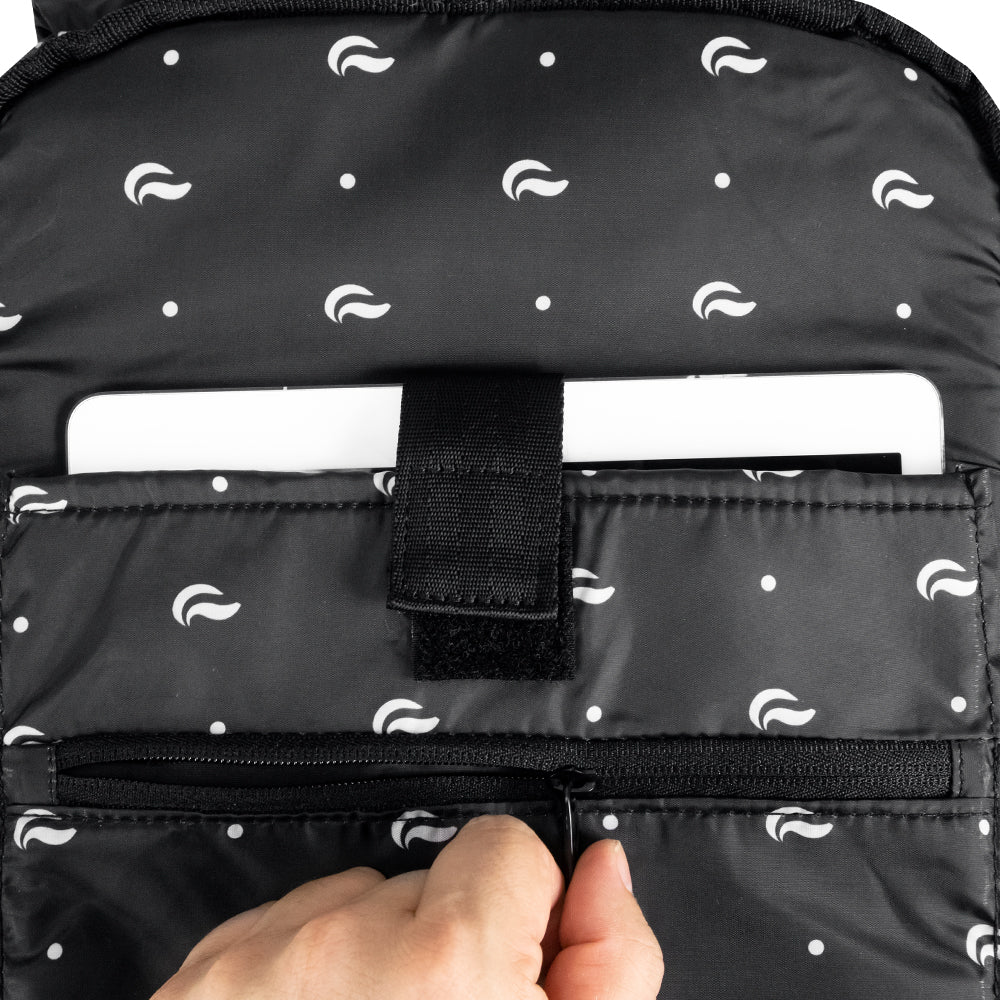 Urban - Gray
---
For a distinctive streetwear look, Urban is your go-to choice - it's a smell-proof locking bag that helps you stay discreet. Thanks to its innovative odor-eliminating technology, the carbon lining traps odors, and it offers ample padded pockets to ensure the safety and security of all your gear. Plus, it's available in a variety of modern colors, and it even includes a combination lock for that extra layer of peace of mind.
Dimensions: 18″ × 12″ × 6″
SK9® Premium odorless tech
Top velcro flap cover
Combo Lock
1 front pocket
Inside laptop/tablet sleeve
Interior zipper compartment
SK9® Premium Odorless Tech

Carbonflow™ filtration system
Odor molecules are trapped
High absorption capacity
Carbonclean™ custom formula has ROA 1500m2/g

HOW DOES IT WORK?
The odor is filtered using our Carbonflow™ system allowing odor molecules and O2 molecules to flow freely between the layers. When the odor molecules come into contact with the activated carbon, they are trapped within the pores and neutralized. Absorption capacity and efficiency depend on the product and care but usually will last for 6 to 9 months, after which it can be easily Re-Activated. Not every bag that claims to have activated carbon is the same. In order to ensure maximal absorptive capacity, our specialty-designed Carbonclean™ formula has ROA 1500m2/g, which is 2-3 times higher than most imitators on the market. Our superior but costly materials ensure optimal odor neutralization, anything less is simply ineffective.
US Design Patent#: US D821,742S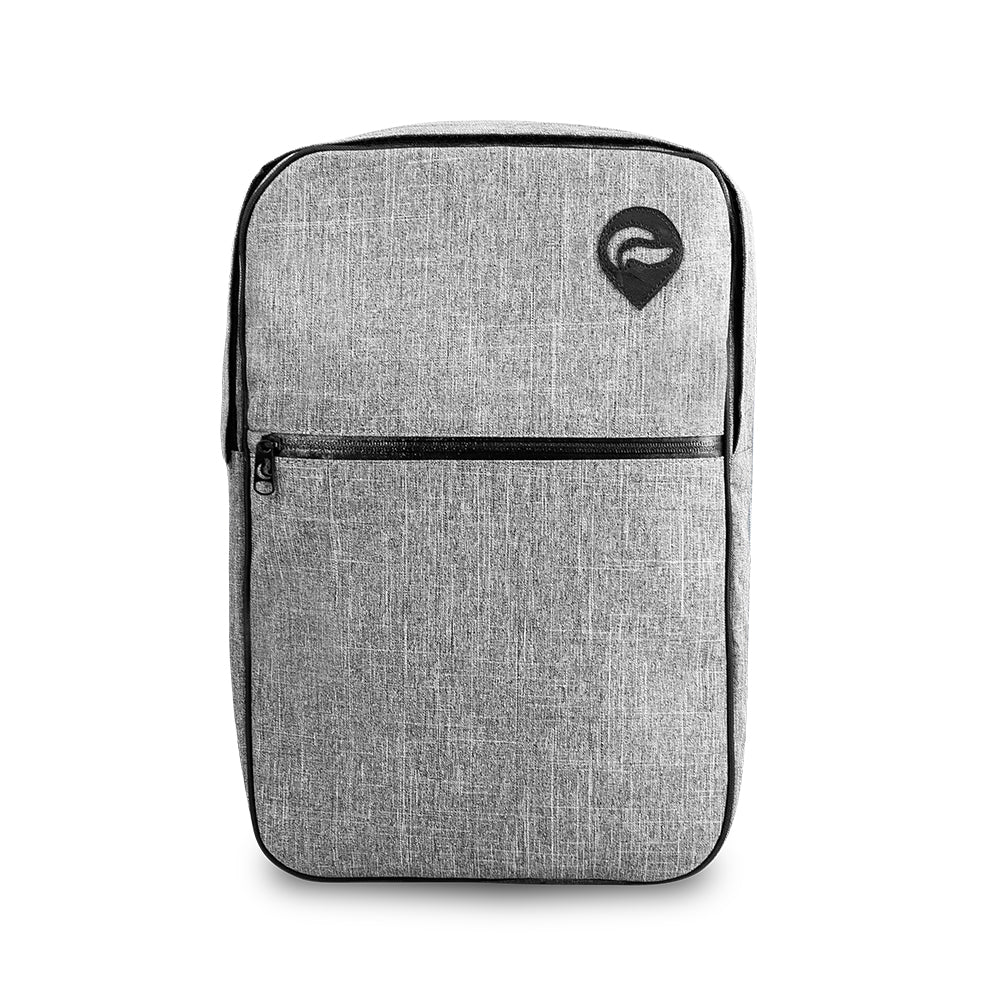 I did not buy anything from your store
The Bag That You Deserve
Skunk bags, powered by SK9® Odorless tech, stand as the sole choice for genuine smell-proof technology, allowing you to savor your day with confidence in the security of your belongings. Plus, enjoy added peace of mind with our lifetime warranty*.
Go About With Confidence
Go with confidence wherever you roam, with your Skunk Odorless bag with its 100% smell-proof SK9® interior, double zippers, and added combo lock for ultimate security and peace of mind.