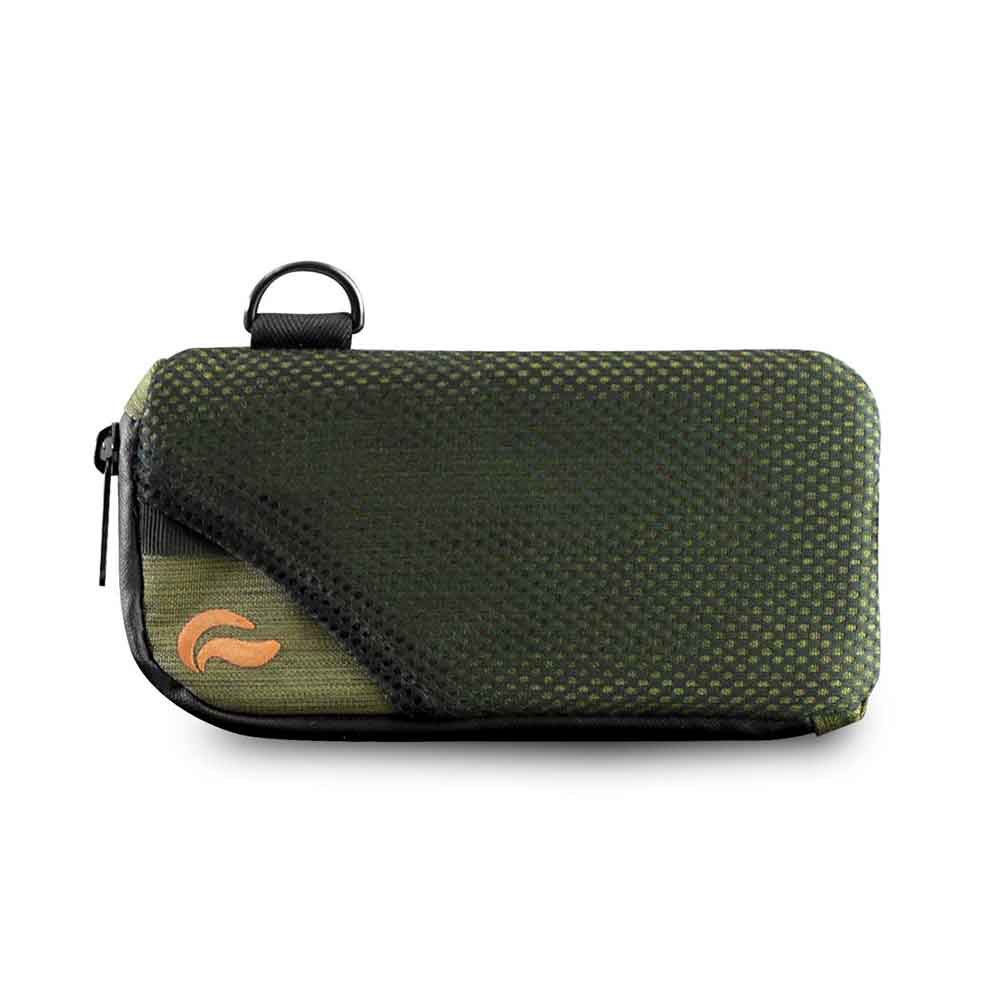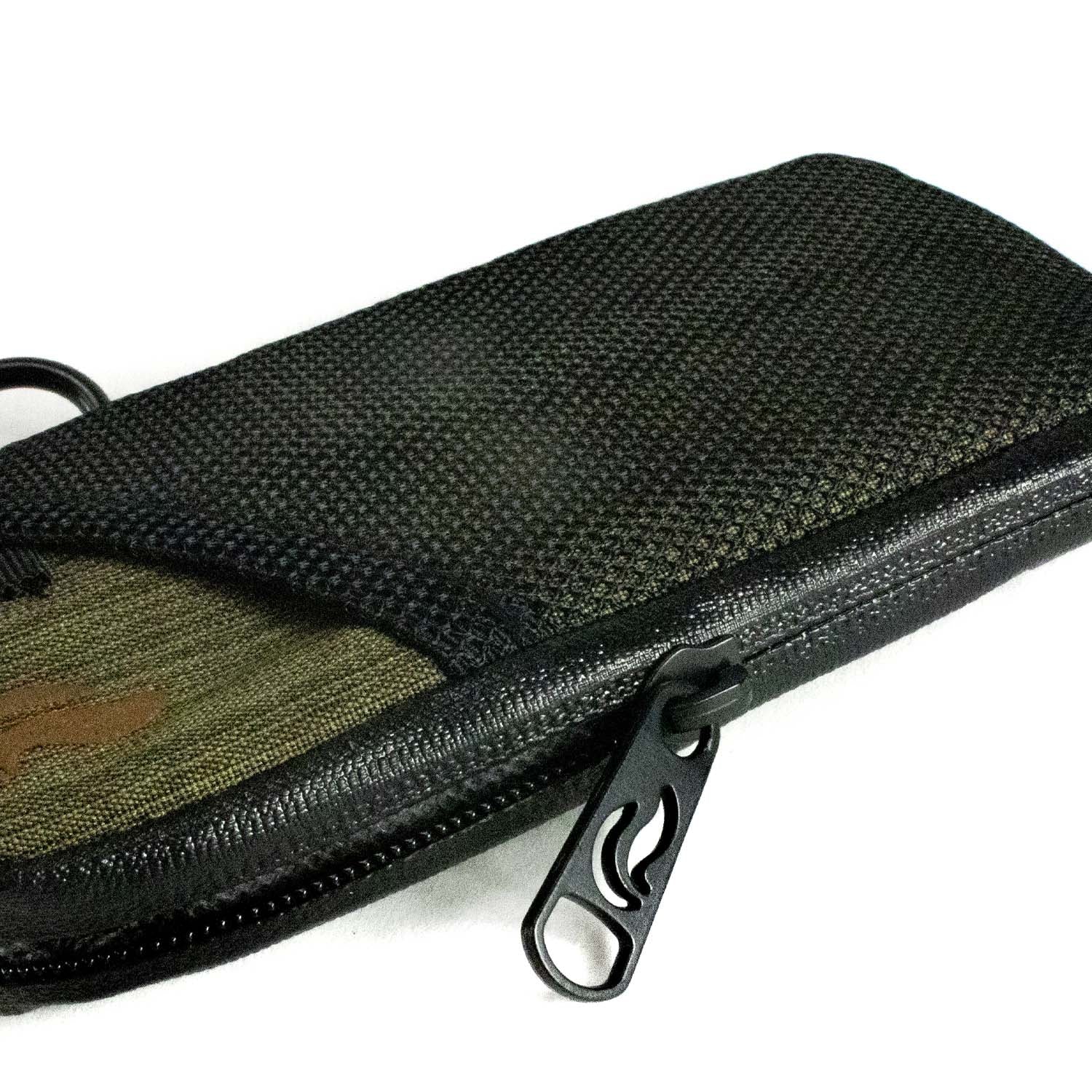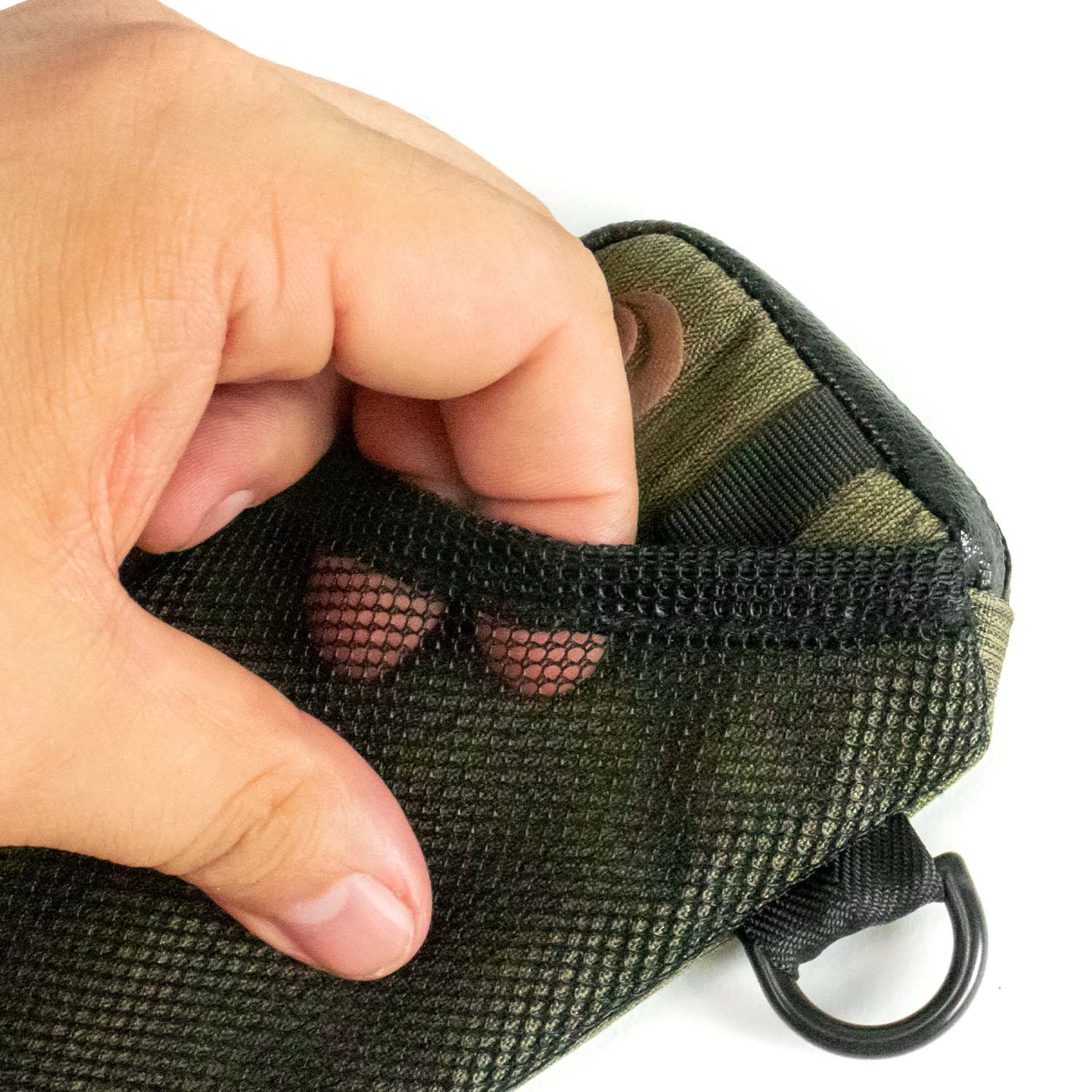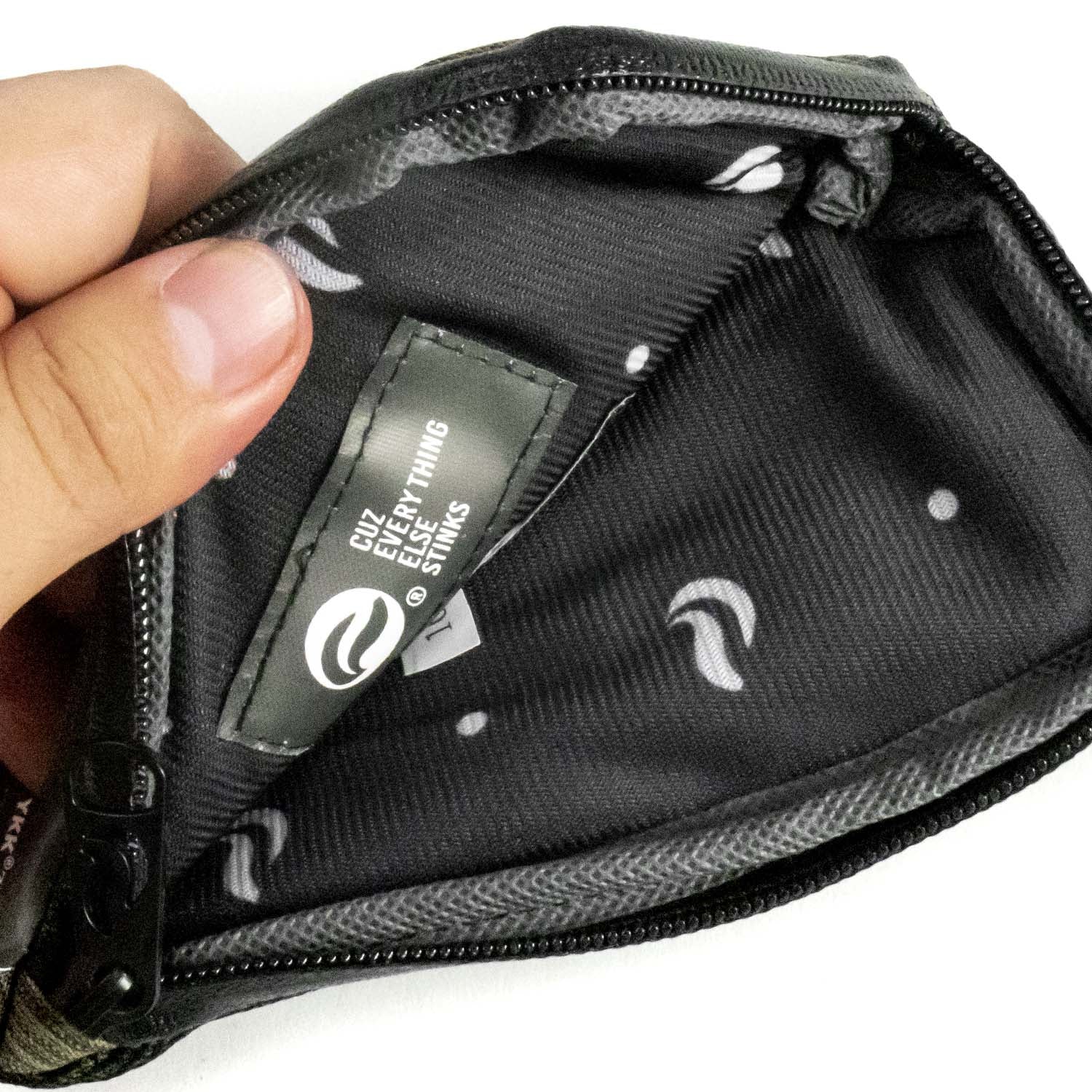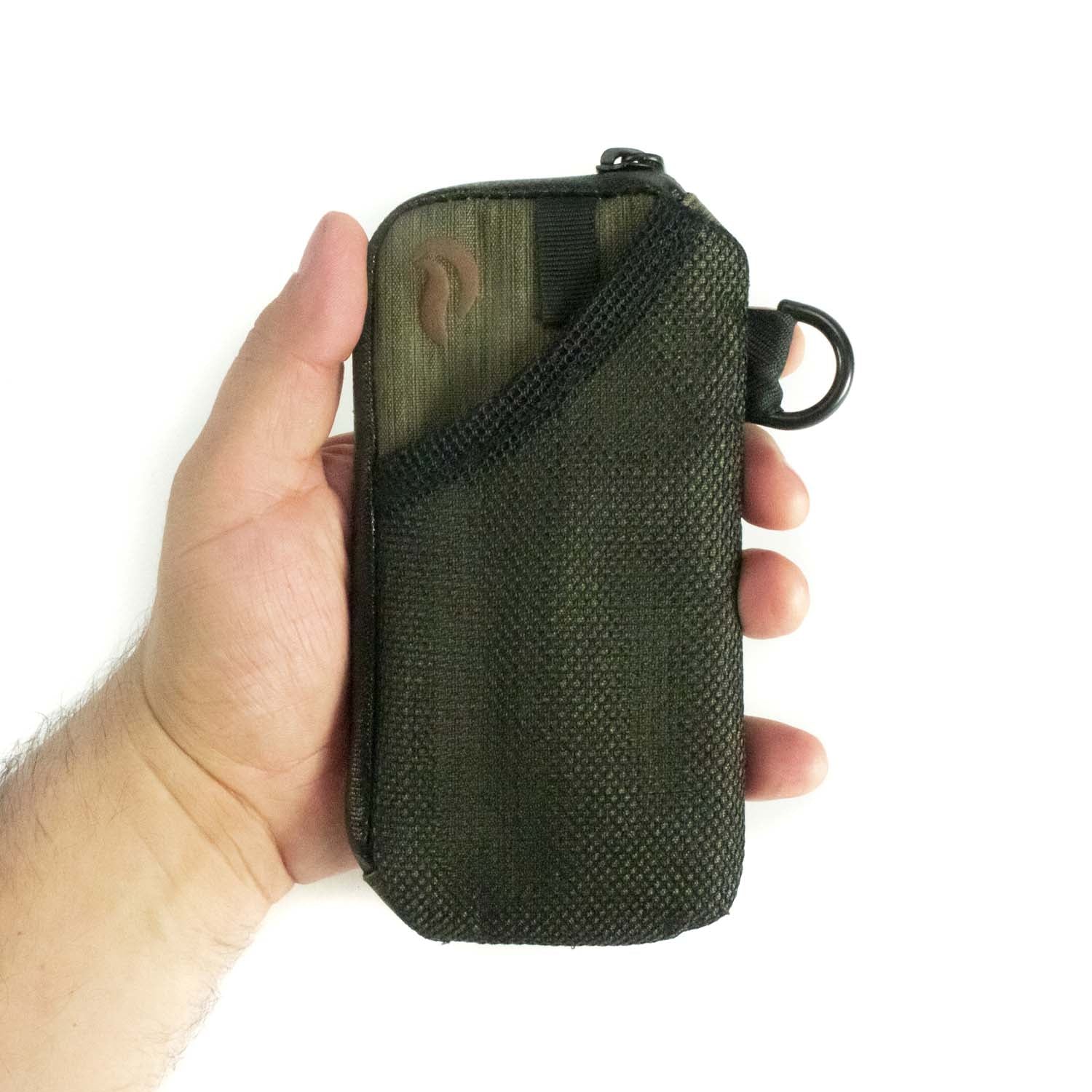 Pocket Buddy - Green
---
Small and portable with full odorless power and light padding, Pocket Buddy is the perfect case on the go for your small items. Easy access smell-proof zipper allows you to get in, and out quick, while providing superb odorless technology.
Dimension: 6"x3"
SK9® Premium Odorless Tech
1 front netted pocket
Side top chain loop
Front top loop
SK9® Premium Odorless Tech

Carbonflow™ filtration system
Odor molecules are trapped
High absorption capacity
Carbonclean™ custom formula has ROA 1500m2/g

HOW DOES IT WORK?
The odor is filtered using our Carbonflow™ system allowing odor molecules and O2 molecules to flow freely between the layers. When the odor molecules come into contact with the activated carbon, they are trapped within the pores and neutralized. Absorption capacity and efficiency depend on the product and care but usually will last for 6 to 9 months, after which it can be easily Re-Activated. Not every bag that claims to have activated carbon is the same. In order to ensure maximal absorptive capacity, our specialty-designed Carbonclean™ formula has ROA 1500m2/g, which is 2-3 times higher than most imitators on the market. Our superior but costly materials ensure optimal odor neutralization, anything less is simply ineffective.